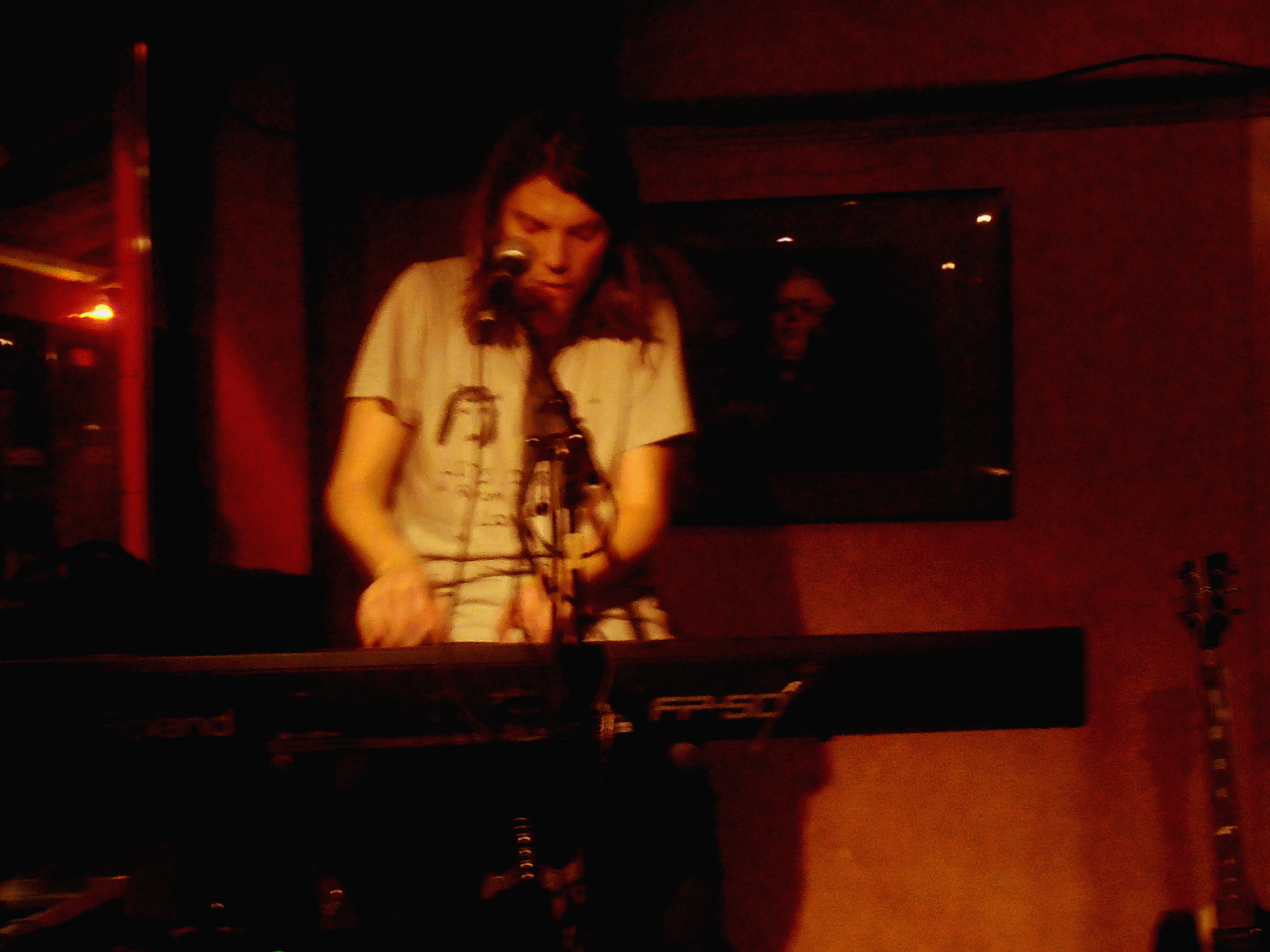 I am SLOW BEAR. With my music I aim to make a better place of this world. I hope these songs will, from time to time, make a difference for the good [...]
---
---
NEW ALBUM
Out on WIENER Records and Dopey Sonofabitch Music
---
VIDEO
Slow Bear - Fucking Off (2017)
---
#KnowHate
&nbsp
campaign
On air at Radio Moscou, explaining what I will be doing at the #KnowHate shows.
---
VIDEO
Slow Bear - Normandy and Me (2016)
---
Press
Impose Magazine did two very beautiful articles on the videos I made with David Van de Weyer. I thank and greet Michael Brummett for his nice and insightful words!
"An ode to peace & humanity, as a demonstration of songsmanship in its purest form. [...]

With a show-don't-tell mentality, "Normandy And Me" is a stunningly inspired by-product and clear indication of the value in creating music for its own sake, outside of commercial interests. Undeniably, [Slow Bear] has achieved songwriting in its purest form.

This is the beauty of art, music, humanity, creation, and creativity. 5/5"
---
Pictures
Suikerrock, Tienen, 31 July 2015.
---
MUSIC
Live at Radio Klebnikov, 19 January 2019
---
VIDEO
Slow Bear - Are We Gonna Make It? (2016)
Video by Tuulia Tamminen, Luc Smeets and Steven Malliet.
---
Press
Pale Morning Fades got some cool reviews from a variety of music zines. Cheers to all who gave it a spin and took the time to write down their thoughts!
"With strong influences of delta blues, grunge and lofi-rock, Slow Bear - on his intriguing debut- combines some of the purest and most honest genres from musical history. [...]

Due to its adventurous, risky and unbridled nature, Pale Morning Fades might take some time to acclimatize. It does not happen every day that one is served a record like this. On top of that, Slow Bear demonstrates that haunting atmospheric imagery and inspired songwriting need not necessarily contradict one another. "
Pale Morning Fades reviews (in Dutch)